What Will Villocity Do For You?
Expectations from communities are rising, while the availability of human and financial resources are diminishing. As a result, the demands of local governments and tourism has gotten much steeper. Often times, we turn to technology to solve the problem. Yet, if not implemented properly, this same technology can take things from bad to worse.
Villocity delivers effect web solutions to help push and brand local governments, municipalities, and tourism sites to achieve more, with less. We'll help you realize and reach the best brand image, presence, information, and user experience possible for the community you serve.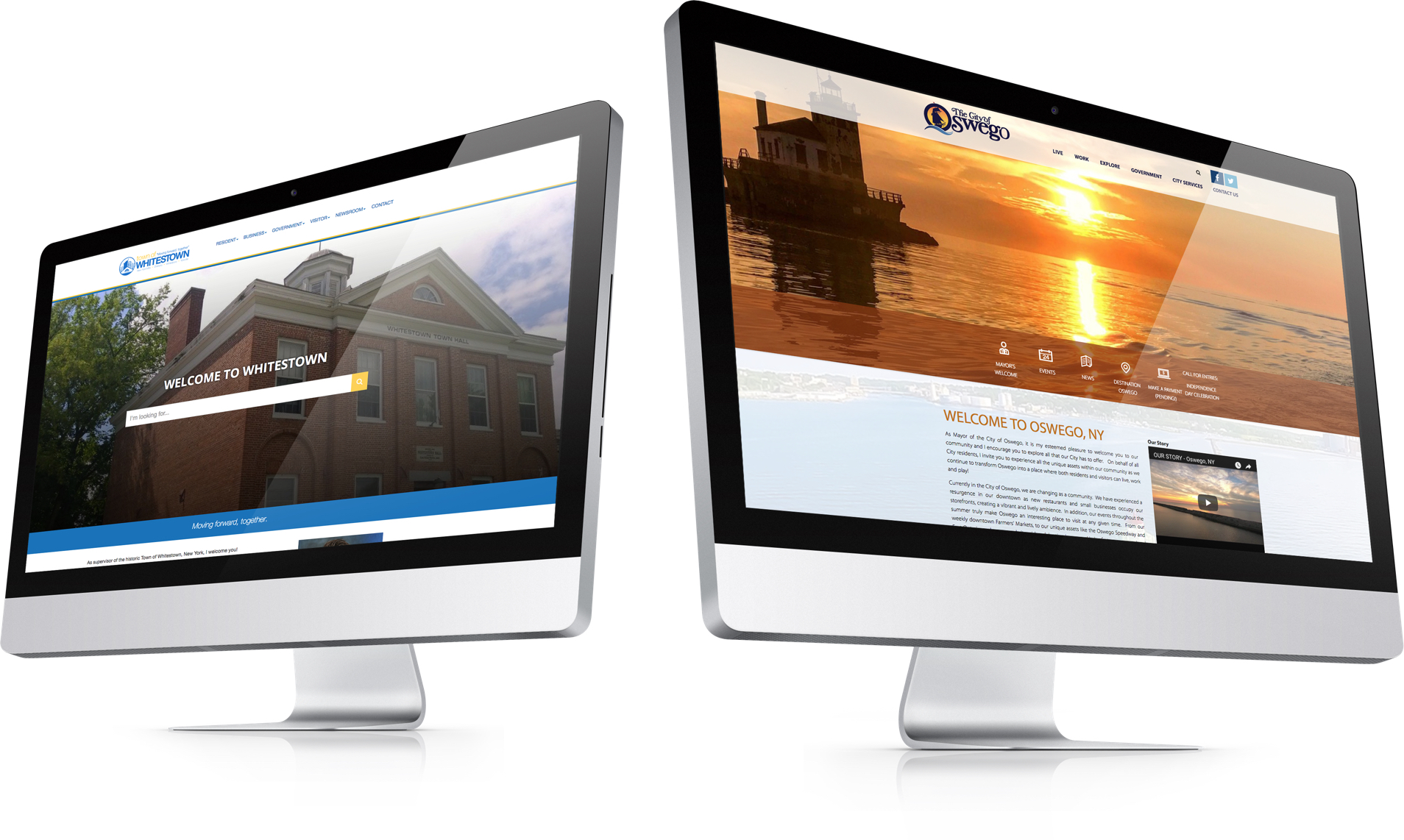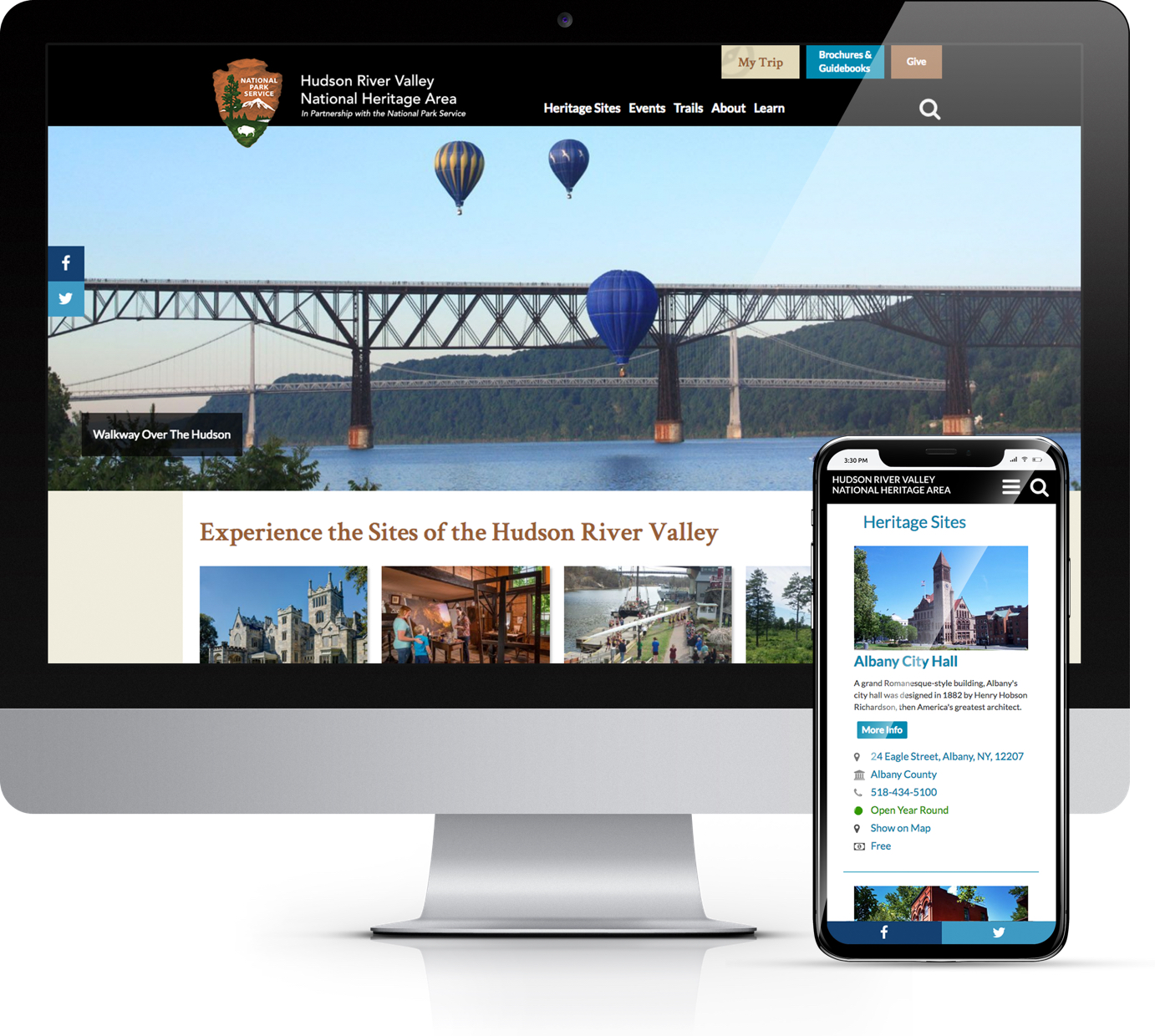 Find the Perfect Package to Fit your Website's Needs
Whether your a small town, large city or somewhere in between, our flexible, scalable CMS and web solutions will be the perfect fit for you. From plans for full-scale tourism experiences to simple town sites, we offer a variety of web design packages and plans.
Lite

– Works for most small towns, municipalities & governments.

Standard

– Designed for medium to large sites, includes advanced SEO & staff systems.

Pro

– Ideal for larger cities & municipalities, offering API integration, database imports, custom forms & e-commerce capabilities.

Chamber Add-On

– Chamber system including events, membership management, and more.
We work with you to provide you with the most effective options for your citizens, community and employees.
We don't just provide you with an excellent web presence, we also provide hosting services for your website, eliminating the need for a third-party hosting service. Our team will be available for guidance every step of the way before and after your new website launches.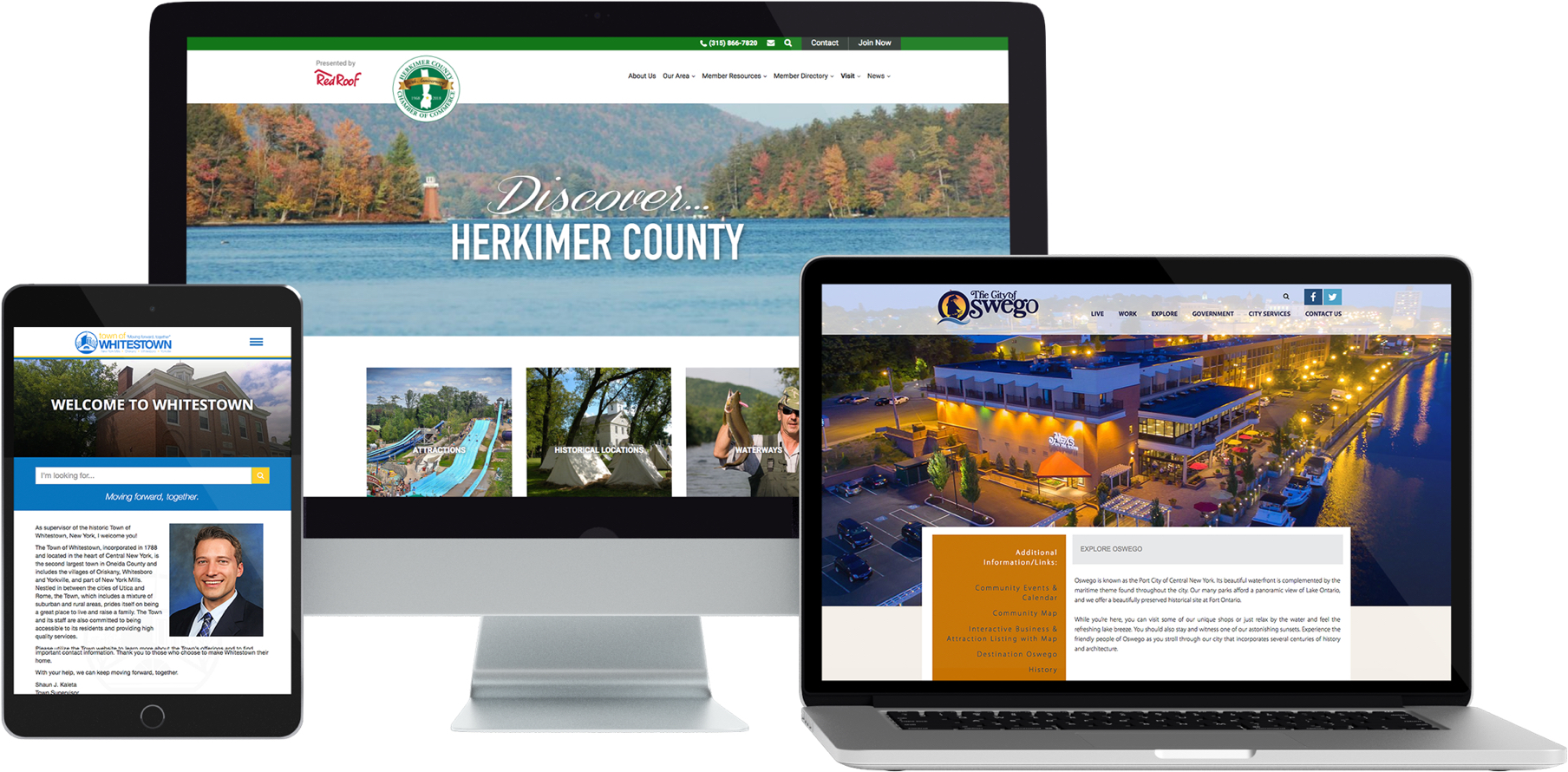 Mobile & Responsive Width Designs? Of Course!
Over half of your site visitors will be viewing your website on mobile devices, and that number is likely to continue to grow.
It's essential that websites are mobile-ready in order serve your community at any occasion. This is why we design and build your site to ensure it will be looking good and functioning properly no matter the device.
Accessibility for every person is an important part of the designing a site and should be considered throughout the entire development process.
Our websites are fully accessible for people with disabilities and meet all 508 compliance standards set by the Rehabilitation Act of 1973. Section 508 is the governing principle that requires all government information to be accessible to disabled users.